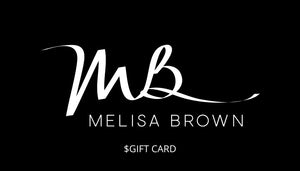 Looking for the perfect gift for a friend? Can't make your mind up on what to get just yet? Well you can now purchase a gift card!
Purchasing this digital gift card creates a unique code. The gift card recipient can enter this code at checkout to subtract the gift card value from their order total.
This gift card never expires.
*VOUCHER IS NOT REDEEMABLE FOR CASH AND CANNOT BE REPLACED IF LOST, STOLEN, OR DESTROYED.*